04 June 2009, Thursday
European Court Has Issued 104 Rulings Against Moscow Over Killings, Other Attacks
The number of European Court of Human Rights judgments holding Russia responsible for serious violations of human rights in Chechnya has surpassed 100, but the government has failed to take appropriate steps to remedy them, Human Rights Watch, the Memorial Human Rights Center, and Russian Justice Initiative said today.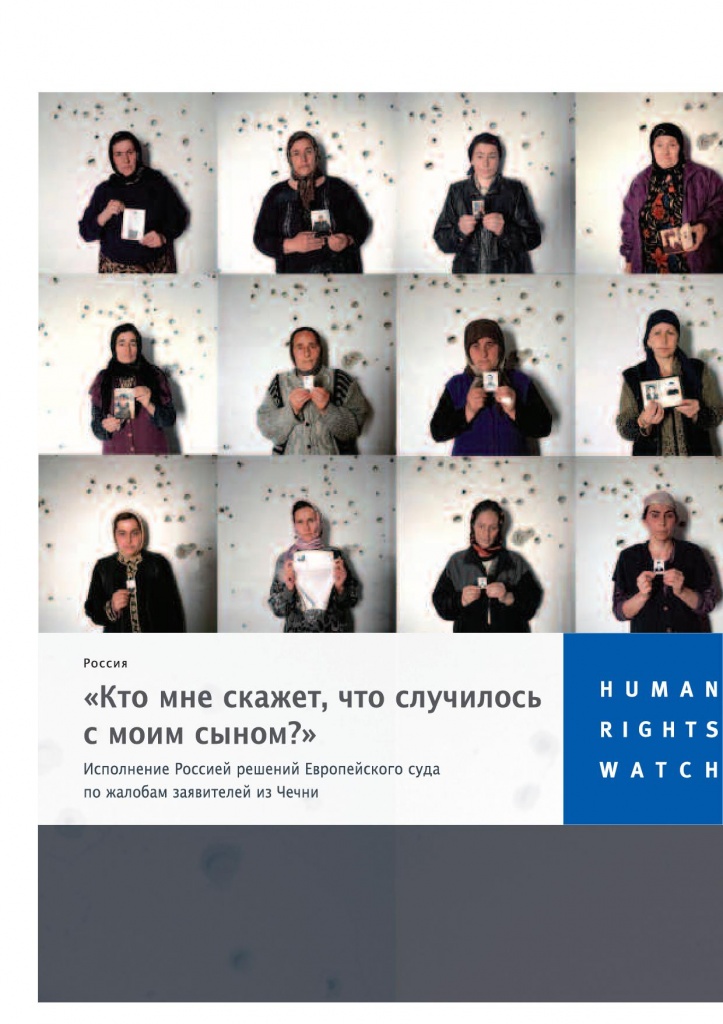 Two-thirds of the Chechnya judgments concern enforced disappearances, and the remaining ones, for the most part, extrajudicial killings, indiscriminate bombings, torture, and destruction of property. To date, Russia has not held a single individual accountable for the violations found in these rulings.
At least 300 more cases concerning human rights violations in Chechnya and other republics in the North Caucasus are pending before the European Court.
"Russia has been found to violate the right to life in more cases than each of the other 46 Council of Europe member states combined since the court started functioning in 1959," said Roemer Lemaitre, legal and program director of Russian Justice Initiative. "The right to life will have little meaning in Chechnya until perpetrators are punished."
In 102 of the 104 Chechnya judgments, the European Court held that Russia failed to conduct an effective investigation into the violations, even though in most of the cases there was overwhelming evidence that state agents were responsible. Investigations are routinely suspended allegedly because of the "impossibility of identifying the perpetrators."
The European Court's criticism of Russia has been particularly sharp in cases where the identity of the perpetrators is known but there has been no effective investigation leading to prosecution, and when case material clearly demonstrates the Russian authorities' reluctance to investigate high-ranking officers. For example, in its Bazorkina v. Russia judgment, the court acknowledged that Colonel-General Alexander Baranov gave the order to execute a prisoner, Khadzhi-Murat Yandiyev. The scene, in February 2000, was filmed by a CNN correspondent. Subsequently, Yandiyev disappeared. The Russian government has thus far not taken any steps to investigate Baranov for his role in this crime.
See the full news release here