15 September 2009, Tuesday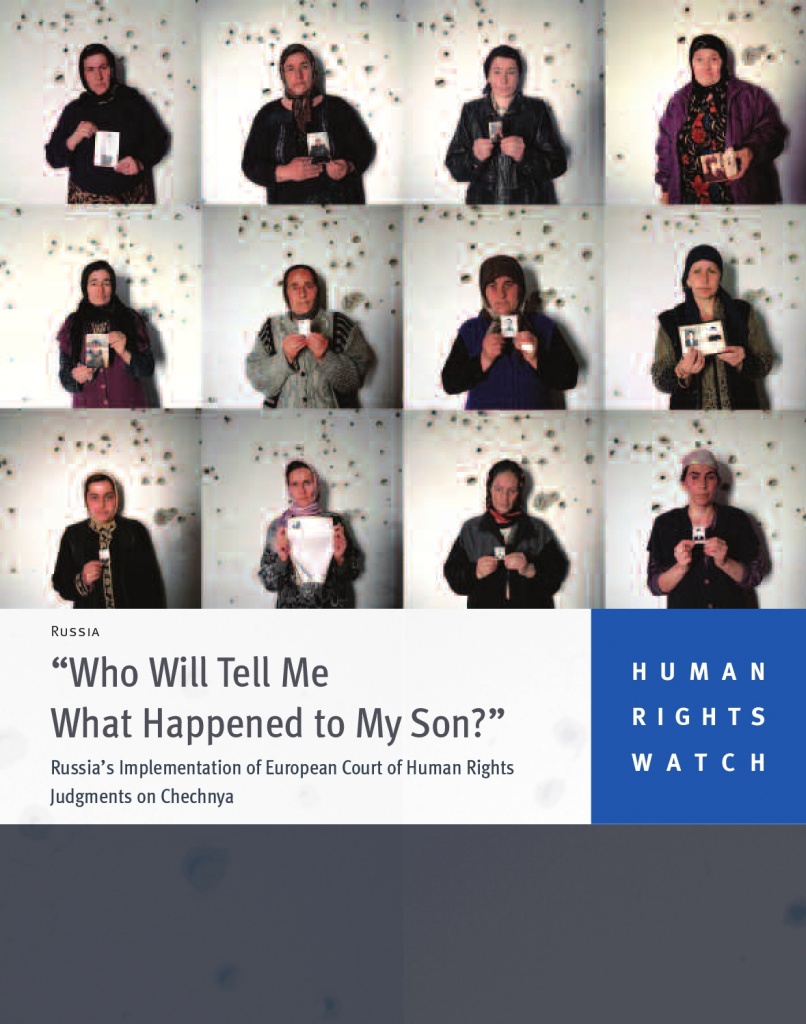 The report
Who Will Tell Me What Happened to My Son?
, on which RJI was a close collaborator, describes the lack of progress made by Russia in implementing ECtHR decisions from Chechnya, and details some of the post-judgment developments in many of RJI's cases, including Bazorkina, Imakayeva, Baysayeva, and Khatsiyeva and others. Human Rights Watch officially communicated this report to the Committee of Ministers in September under Rule 9 of the Rules for the Supervision of the Execution of Judgments.
The European Court of Human Rights (European Court, the court) has issued 115 judgments to date on cases concerning serious human rights violations in Chechnya. In nearly all cases, the court has held Russia responsible for enforced disappearances, extrajudicial executions, torture, and for failing to properly investigate these crimes. Following a judgment, Russia has an obligation not only to pay the monetary compensation and legal fees awarded by the court, but also to implement measures in each individual case to rectify the violations, as well as adopt policy and legal changes (also known as general measures) to prevent similar violations from recurring. Russia generally has paid the compensation and legal fees mandated in European Court rulings on Chechnya in a timely manner, Human Rights Watch found. However, it has failed to meaningfully implement the core of the judgments: it has failed to ensure effective investigations and hold perpetrators accountable.
RJI has reported to the Committee of Ministers repeatedly concerning the inadequate response of the domestic authorities to European Court judgments on Chechnya, submitting five separate reports since 2007 on individual measures in over 20 cases, as well as one report on general measures.