22 September 2016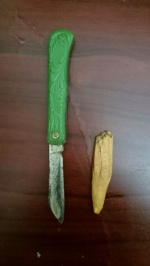 The report is the first to examine the practice of FGM in contemporary Russia, and is based on field interviews with 25 women and 17 experts. The study found that FGM is performed on girls in certain mountainous districts of Dagestan, usually before the age of 3. However, the practice has largely remained hidden and public opinion on the local level, including that of religious leaders, concerning the legitimacy and necessity of the practice is far from unanimous. In the mountain districts, there is close to full support for the practice.
7 September 2016
"The court ordered the hospital to pay Makka Doskhoyeva 150,000 roubles as compensation for loss of the baby and loss of her reproductive function. The Supreme Court of the Republic of Ingushetia overturned the city court's decision and ordered compensation of 1 million roubles", said Rustam Matsev, lawyer with Russian Justice Initiative. Russian Justice Initiative is handling a number of cases concerning failure to provide medical assistance. The success criteria for such cases are set out in the section Our Partners and Joint Projects.
5 September 2016
Tuntuyev states that prison staff at Prison Colony 6 beat him and tortured him with electric shocks on May 26-27, 2015, in order to obtain confessions and force him to refuse his lawyer's assistance. Later, at the prison colony's medical unit, personnel cut the injured skin from his heels in order to hide the traces of torture. Pressure was kept up on Tuntuyev throughout the following year, and on May 17, 2016, concrete threats were made against him. He was he was taken from his cell and taken to be interrogated by an FSB officer who had already threatened him earlier when he was in Prison Colony 6. The FSB officer asked him who acted on his behalf to send an application to the ECHR. Subsequently, he was beaten and forced to sign 50 sheets of procedural documents, the contents of which were unknown to him.